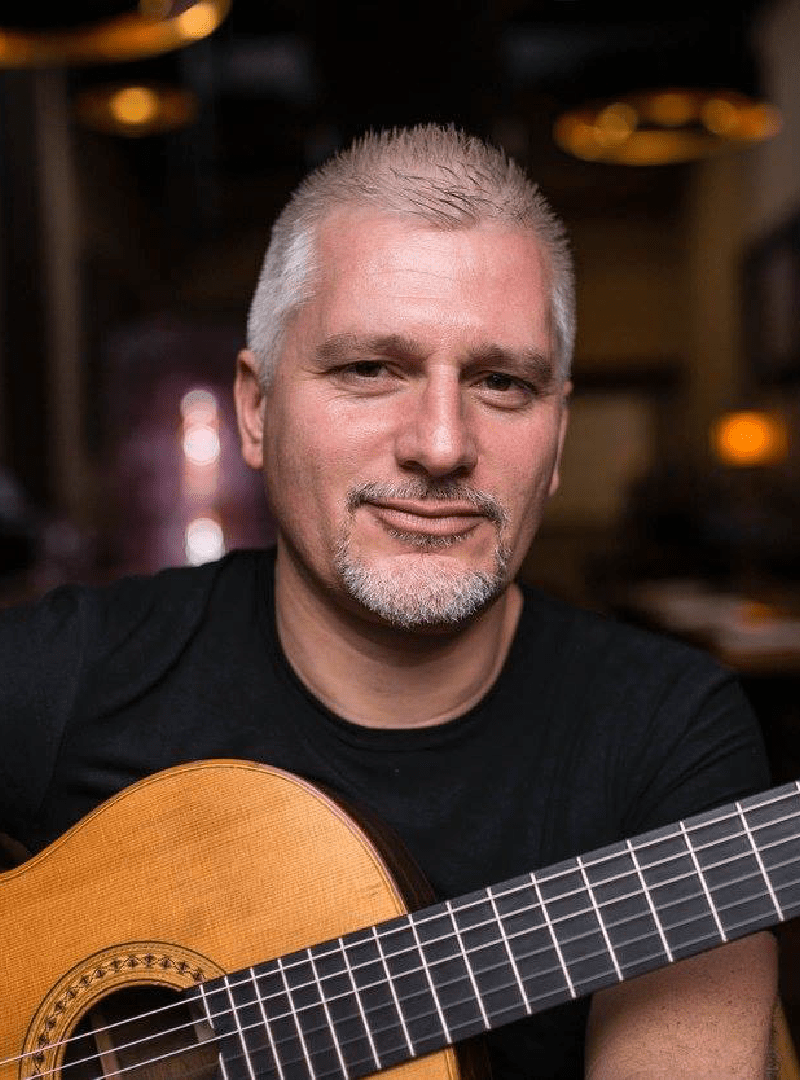 VIVA ESPANA ! Spanish week at the philharmonic orchestra of Liege.
» Jean-Pierre Rousseau and his team made the right choice in inviting Edmon Colomer.
This discreet and warm Catalan conductor knows all of this repertoire -original or of Spanish influence- like the back of his hand. The music is expressed superbly, be it in the beautiful Turina's » Torero's Prayer» or the extremely famous (though rather rare in a concert) Aranjuez Concerto by Joaquin Rodrigo.
This gave us the opportunity to discover an excellent guitarist in the person of the Brussels based Johan Fostier : a beautiful tone, the right amount of rigour and fantasy, all serving a playing restrained in its exteriority, but nevertheless imbued with sensibility and sincerity.«
Nicolas BLANMONT, La Libre Belgique
«Johan Fostier's personality and program delighted the numerous and exigent audience of Chitarrae, the International Guitar Festival that takes place in Bivigliano (Florence) by the end of August. His charming, refined, transparent, fresh and virtuosistic interpretation of some of the most beautiful musics of the "latin" repertoire of any period (ancient, romantic and modern) revealed the very essence of these pieces, deeply touching listeners.
Johan's interpretations were all devoted to Music. He never used his outstanding technique to show virtuosity. On the contrary, he generously gave all of his ability and energy to reveal the deep nature of the pieces he had chosen, his love for them and what they meant for him, keeping a sensitive, sensible, pure and sincere intention.
The program also shows Johan's great capacity to move and adapt to very different horizons never losing tension and people's attention. The impression is that he could play no matter what piece he believes in and create magic with it, giving you the wish to hear it again and again and the feeling that he could really play for ever without nor you neither him getting tired!
The concert also represented a great lesson for all the students that participated to the Festival masterclass (led by Luc Vander Borght, a wonderful interpreter and teacher member of the Take4 quartet together with Johan) and for the young members of Chitarrae's orchestra (led by the Russian guitarist Mikhail Pazi).
Participants who also had the chance to share some days with Johan in the elective setting of the Villa di Bivigliano.
I will never thank Johan enough for the present he gave us with this concert and with his sincere love for music!«
Sara DE SANTIS (Chitarrae's Director)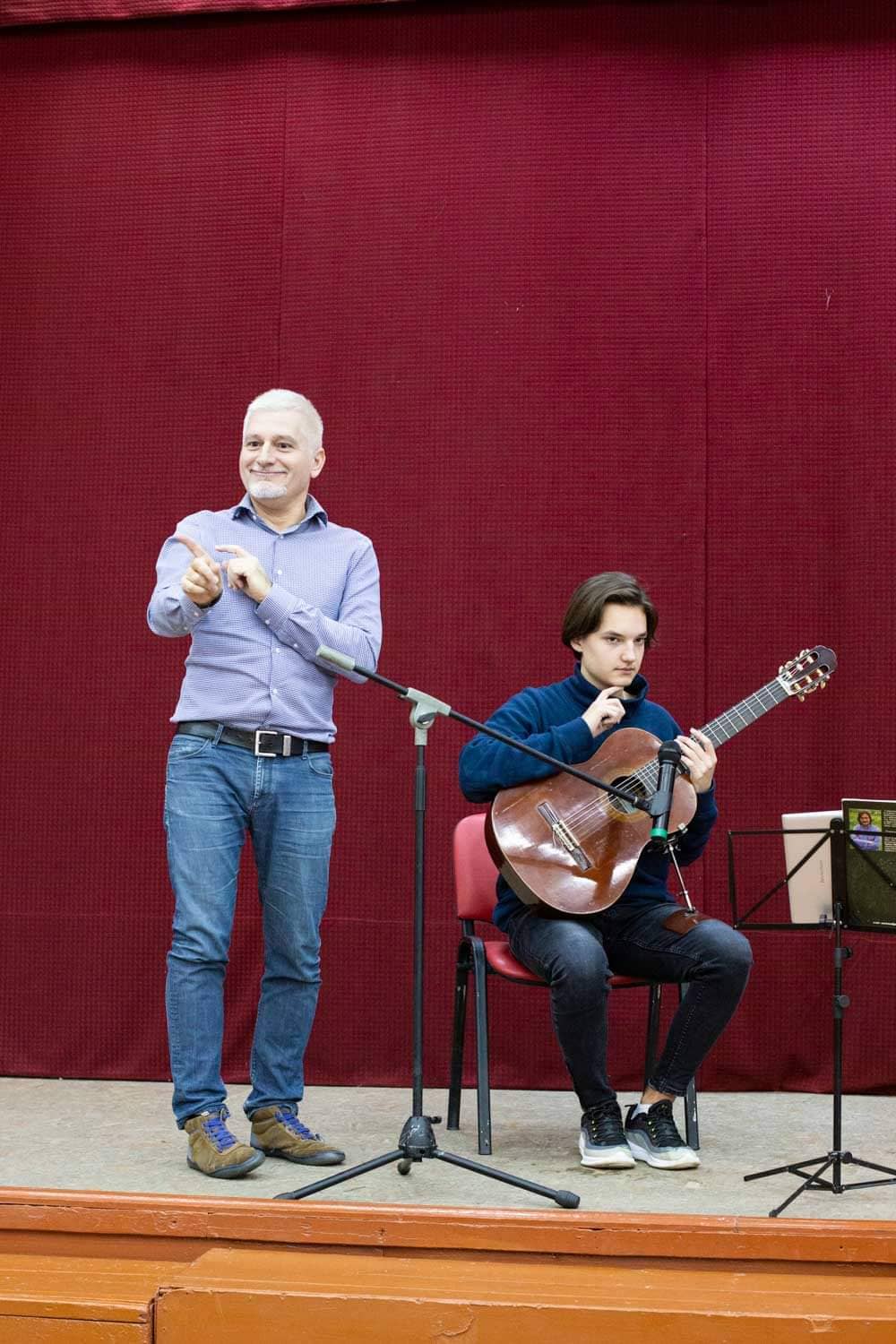 Third and last festival of the Philharmonic Orchestra of Liege's season, «Viva Espana» spanned a whole week.
«Johan Fostier has put together a programme presenting an exhaustive and varied panorama of the large Spanish repertoire, reaching far beyond folk clichés, with a profound and captivating music, extremely evocative (Recuerdos de la Alhambra, Castillos de Espana,…)
Winner of several international competitions, among which the Guitar Foundation of America Contest, Johan Fostier is a smart and fine guitarist, with a soft tone full of nuances, a reflective and introspective disposition.
His performance is cheered by the audience ( connoisseurs, for Liege hosted a famous guitar festival for a long time) captivated by his delicate musicality and his technique mastery, without ostentation.«
Richard LETAWE, Res Música VIVA ESPANA!
"Remarkable recital through the "breath" filling your always radiant performances...."
C.& R. Mercier (Guitare Diffusion sprl)
"Johan gave a terrific concert. His playing displays an incredible amount of musicality with wonderful attention to phrasing, dynamic and color contrasts. It goes without saying that his technique is so secure that he can really focus on the music. A brilliant outstanding musician."
Jerry Snyder – President & Artistic Director
"…excellent concert and masterclass. Excellent tone, phrasing, sense of form, musicality, and technique. Congratulations."
Skender Sefa, Winnipeg Classical Guitar Society
"Johan is a delight. His concert and masterclass were terrific. It was a great experience!"
Kami Rowan — Greensboro, NC 
"Johan gave a brilliant performance! - standing ovation! We really enjoyed his presentation. He also presented an excellent Masterclass."
Jerry Snyder – President & Artistic Director / South Bay Guitar Society, San Jose, California USA
"Once in a lifetime" experience ! "
«letter to the editor» about your Hendersonville performance
"... interesting choice from beginning to end, each work is detailed, very carefully polished. The guitar had its day yesterday - colour - rhythms - subtle tones..."
D. Romagnoli – «Guitares…»
"Johan's performance was great! A very gifted player and he has a nice way with students. They were all very impressed with him."
Tom Fittipaldi — Rochester, NY
"Johan Fostier focuses on a search for expressiveness in which colour and breath prevail on conception..."
D.Ribouillaut – Les Cahiers de la Guitare – 77/2001
"Great skill and musical quality, here is an already mature real musical temperament."
"Thank you, Johan for the wonderful concert extreme quality, superb musical moments and congratulations for that endless virtuosity!"
Press kit
Download Pres Kit
Belgium
Johan Fostier
Classical Guitar